Technologies for identification
UP TO 10 CATEGORIES OF MANAGED SERVICES
It is a Quality Management Kiosk, capable of managing up to 10 categories of services.
In a simple and intuitive way, it welcomes the customer and guides him in the choice of services, favoring the management and distribution of services in the most appropriate way.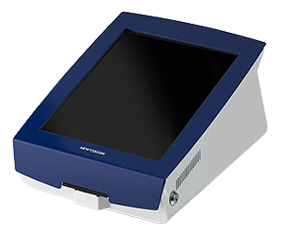 FOR WORKTOPS OR WALL APPLICATIONS
The perfect option for countertop or wall applications. It is a queue management kiosk that combines its superb functionality with the quality of its ergonomic design. The simple and intuitive interface and range of multimedia capabilities creates an immediate and positive impact on customers.